Agronomist -

a scientist or expert in the field of soil management and crop production.

Biologist -

a scientist or expert in the field of living organisms

.

Botanist -

a scientist or expert specializing in the study of plants.

Bulk Seed -

total weight of seed, inert matter, other crop and weed seed content and can have any PLS percentage. It could leave you paying more for seeds that may not even be viable.

Caterpillar -

the worm-like larvae of a moth or butterfly.

Chrysalis -

the hard-shelled pupa of a moth or butterfly.

Conservationist -

an advocate of natural environment. One who protects plants, habitat, & animals from decline or destruction.

Controlled Burn -

a wildfire set intentionally for the purpose of forest management, farming, prairie restoration, or greenhouse gas abatement.

Cool Season Grass (CSG) –

grow and thrive best in spring and fall. Native CSG include Virginia Wild Rye and Canada Wild Rye. Non-native CSG include Tall Fescue, Orchardgrass, Kentucky Bluegrass and Smooth Brome.

Covercrop -

Crops including grasses, legumes, and forbs for seasonal cover and other conservation purposes.

Cultivar -

a plant or group of plants that have been selected from a naturally occurring species and bred to enhance or maintain a particular set of desirable characteristics.

Detention Basin -

an area where excess stormwater is held temporarily and then slowly released when water recedes reducing erosion and flooding.

Diversity -

can be measured by counting the number of identified species within a prairie, planting or wildflower seed mix.

Dormancy/Dormant -

a period in an organism's life style when growth, development, and (in animals) physical activity are temporarily stopped. Sleeping.

Ecotype -

A genetically distinct population of plants, animals, or other organisms that is found in a particular habitat.

Forb -

a herbaceous non-woody flowering plant other than a grass, rush or sedge .

Genetic Origin -

an area where a native plant originated; was not introduced; existed prior to arrival of settlers

Genus -

a principal taxonomic category that ranks above species and below family.

Germination -

the process by which an organism grows from a seed or similar structure.

Glade -

generally open areas in a forest/woods; In the central United States, the term glade is used more specifically to describe rocky, prairie-like habitats that occur in areas of shallow soil.

Graminoid -

Plants with elongated leaves and minute flowers, specifically grasses, sedges and rushes.

Grassland -

large open areas of land dominated mostly by grasses/forage.

Habitat -

the natural environment of an organism; place that is natural for the life and growth of an organism. The place where something is commonly found.

Horticulturist -

an expert in cultivating/growing flowers, fruits or vegetables.

Inert Matter -

all matter that is not seed.

Inoculants/Inoculate -

the treatment or process of adding effective bacteria to legume seed before planting. These bacteria "infect" the legumes growing in the soil and cause the legumes to form the nitrogen fixing nodules that make legumes the nitrogen powerhouses they are.

Invasive -

tending to spread especially in a quick or aggressive manner: such as of a nonnative organism

:

growing and dispersing easily usually to the detriment of native species and ecosystems.

Larva -

the immature, wingless feeding stage of an insect that undergoes complete metamorphosis.

Legume -

a simple, dry fruit that is contained within a shed or a pod. Legumes are seeds, fruits, or plants that are normally known for their high protein, carbohydrate, and fat content. There are about 18,000 species of legumes around the world.

Maintenance -

while native prairie is lower maintenance than that of a well manicured lawn, it is not by any means "no maintenance". Maintenance of native prairie may include: mowing, clipping, spot spraying with approved herbicides, and prescribed burns.

Maintenance is biological or site specific so make sure you check with your agency before performing ANY type of maintenance.

Migration -

a regular, predictable movement of a species from one place to another. The Monarch is not capable of overwintering and is therefore the only butterfly known to make a two-day migration as birds do.

Missouri Yellow Tag/Missouri Source Identified Class -

is defined as a native plant source that genetically originated in Missouri; was not introduced; and existed within the state borders prior to arrival of settlers.

Monarch -

a large migratory American butterfly in danger of extinction. Food source = milkweed.

Native -

originating naturally in a particular country or region, as animals or plants. Pre-European settlement. Of indigenous origin, growth, or production. Found in nature rather than produced artificially.

Non-native -

plants that have been introduced from other regions or countries.

Noxious Weeds -

Defined by each state. Weeds that are highly invasive, destructive and difficult to control by cultural or chemical practices.

Oak Savanna -

consists of fire tolerant oak trees that allow sun and shade to reach a wide diversity of grasses and flowering plants. Now considered one of the most threatened plant communities in the Midwest and included in the most threatened in the world.

Other Crop -

seed of plants grown as crops, other than the kind or variety included in the pure seed of a specific lot.

Pollinator -

an animal/insect that moves pollen from plant to plant. Also a plant that is a source of pollen.

Prairie -

ecosystems considered part of the temperate grasslands, savannas, and shrublands biome by ecologists, based on similar temperate climates, moderate rainfall, and a composition of grasses, herbs, and shrubs, rather than trees, as the dominant vegetation type.

Prairie Restoration -

an ecologically friendly way to restore some of the prairie land that was lost to industry, farming and commerce. Ecologically, prairie restoration aids in conservation of our earth's topsoil.

Pure Live Seed -

is a means of expressing seed quality; indicates the relative germinations or viability values of seed lots and reflects both germination rate and purity. PLS% = Purity x Germination

Remnant Prairie -

is true native prairie. Unlike restored or reconstructed prairies, which have been reestablished or returned to prairie, prairie remnants are fragments of the original, pre-settlement prairie landscape.

Retention Basin -

designed to hold water permanently due to precipitation and runoff.

Rhizome -

A continuously growing horizontal underground stem which puts out lateral shoots and adventitious roots at intervals.

Scarification -

to cut or soften the wall of (a hard seed) to hasten germination

Sedge -

any rushlike or grasslike plant of the genus

Carex,

growing in wet places.

Seed Certification -

Certification is the process by which a state seed certifying agency gives official recognition to seeds produced of a cultivar or named variety under a limited generation system which ensures genetic purity, identity, and a given minimum level of quality

Seed Tag -

any seed sold should include a seed tag showing individual species or mixture, kind and variety, Lot number, origin, net weight, pure seed, germination, dormant seed, germination testing date, inert matter, other crop seed, weed seed, restricted noxious seed, prohibited noxious weed content, and the name and address of the seller.

Seed Test -

used to determine germination, purity, noxious weed content, other weed content, inert matter and in turn PLS. Seed testing is regulated by The Association of Official Seed Certification Agencies (AOSCA) law; a seed test should be performed every 10 months to ensure seed viability. Seed that has become wet, moldy, or otherwise damaged in transit or storage is not acceptable according to NRSC/USDA specifications.

Soil Erosion -

the gradual destruction of soil by natural and/or man-made causes.

Soil Health -

defined as the continued capacity of soil to function as a vital living ecosystem that sustains plants, animals, and humans.

Soil Testing -

determines the condition of the soil and what's needed to balance it, in order, to determine what management practices are needed.

Source Origin -

The location where plant materials were collected. It is where the seed source had developed over time and to which it is assumed to be adapted.

Species -

an individual or kind belonging to a biological genus or group.

Stewardship -

the conducting, supervising, or managing of something;

especially

:

the careful and responsible management of something entrusted to one's care. Stewardship can be performed privately (as in, you are the steward) or by a company of your choice.

Stratification -

a process of treating seeds to simulate natural conditions that the seeds must experience before germination can occur.

Variety -

a subdivision of a distinct species. Use of varieties is sometimes determined geographically.

Viability -

is the potential to germinate. A nonviable seed will not germinate under any conditions. Viable and a nonviable seeds may look exactly the same.

Warm Season Grass (WSG) –

grow and thrive in the summer heat, June- Sept. Great for filling the cool season gap for livestock grazing and haying. Native WSG include Big Bluestem, Little Bluestem, Side Oats Grama, Indian Grass, Switch Grass and Eastern Gama Grass.

Weed -

an undesireable or unwanted plant. A competitive plant growing in the wild.

Wetlands -

also called "prairie potholes" in the midwest. Usually found in depressions or along rivers or lakes where they're subject to periodic flooding.

Wildflower -

is a flower that grows in the wild, meaning it was not intentionally seeded or planted.

Woodlands -

has a large tree canopy and an understory consisting of both shrubs and forbs.
ACEP -

Agricultural Conservation Easement Program

ALE -

Agricultural Land Easement

CIG -

Conservation Innovation Grant

CREP -

Conservation Reserve Enhancement Program

CRP -

Conservation Reserve Program

CSG -

Cool Season Grass

CSP -

Conservation Stewardship Program

DNR -

Department of Natural Resources

EQIP -

Environmental Quality Incentives Program

FSA -

Farm Service Agency

GRP -

Grassland Reserve Program

HEL -

Highly Erodible Land

HELC -

Highly Erodible Lands Conservation

LFP -

Livestock Forage Program

MDA -

Missouri Department of Agriculture

MDC -

Missouri Department of Conservation

NRCS -

National Resources Conservation Service

NWQI -

National Water Quality Initiative

PLS -

Pure Live Seed

RCPP -

Regional Conservation Partnership Program

SWCD -

Soil and Water Conservation Districts

TSI -

Timber Stand Improvement

USDA -

United States Department of Agriculture

WRE -

Wetlands Reserve Easement

WRP -

Wetland Reserve Program

WSG -

Warm Season Grass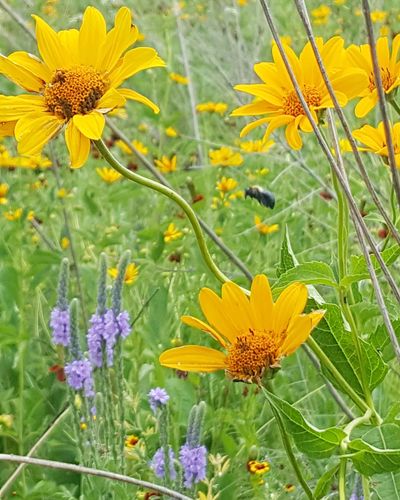 cost share program planting blue vervain false sunflower and bumble bee